19th June 2017
Health Visitor and iHV PMH Champion Rebecca Price tells us about her success in securing funding from the Queen's Nursing Institute (QNI) to support fathers by increasing health visiting knowledge around transition to fatherhood, paying particular interest to paternal postnatal depression.
---
iHV Perinatal Mental Health (PMH) Champion Rebecca Price, from City Health Care Partnership Community Interest Company (CHCP CIC) in Hull, is one of eleven successful nurses to be awarded national funding and a year-long professional development programme from the Queen's Nursing Institute (QNI).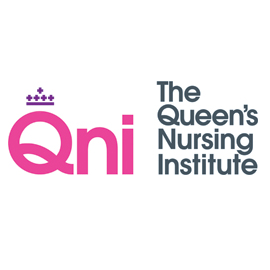 The new projects are part of the QNI's Fund for Innovation and Leadership, though this is the first time the nursing charity has focused on the health needs of one part of the population. Rebecca's project, The Blues Boys, will focus on paternal postnatal depression and the problems some men encounter when they become fathers.
"The aims of the Blues Boys project is to increase health visitors' knowledge about how men cope with becoming fathers, paying particular interest to paternal postnatal depression, which current research suggests affects 10% of new fathers. Ultimately, we would like to help health visitors to become more confident in supporting fathers' mental and physical health, and as part of this, we need to get more fathers talking to health visitors and using the service for support.

Paternal postnatal depression is often hidden or not taken seriously. By raising awareness of the need to talk to fathers and find out what the barriers are, we can have a better understanding of the issue and be more supportive and inclusive of fathers.

Health visitors are in a perfect position to support fathers as well as mothers in their transition to parenthood, and I'm hoping that this project will help them to recognise the mental health needs of new fathers as well as mothers, both before and after the birth of their baby.
Project aims
The project will aim to raise the profile of paternal postnatal depression in a non-judgemental way and, furthermore, will seek to promote the positive role of fathers during their transition to parenthood. Men go through a multitude of complex changes when they become fathers, making the transition to fatherhood a particularly important, yet vulnerable, time in a man's life.
Despite the evidence to indicate the prevalence and impact of paternal postnatal depression, many health visiting services do not undertake any routine assessment nor routinely offer advice about the mental and emotional wellbeing of fathers.
Health visitor-led project
This health visitor-led project seeks to explore the values and beliefs of practitioners in respect to fathers, and examine how this impacts upon the culture and care delivery within working health visitor practices. The findings from the staff engagement will be taken into account, alongside published research evidence and the expressed issues raised by fathers locally, to identify and introduce some practical approaches to improve engagement with men and promote inclusivity and support.
Therefore, we feel that with the support of the QNI funding, we will be able to make sustainable changes in practice that will continue to be applied positively throughout our health visiting service. It will challenge public perceptions of paternal postnatal depression and support a father-inclusive culture that will support high quality care for everyone when they need it.
Our project objectives are:
To enable practitioners to reflect on their own values, beliefs and ideas and how they impact on their practice with fathers
To be able to explain the rationale for an inclusive approach to engaging fathers in our work with children and families
To identify some practical things that we can do to improve engagement with fathers, e.g. language, wording of letters/communications, accommodating working fathers, ensuring we ask for contact details of fathers not in the home.
To gain a broader view of the benefits of engaging with fathers.
To consider systems changes which may support enhanced engagement with men and fathers, e.g. forms, computer systems etc.
The project is still in its infancy but already has gained a lot of interest within the team. We have been fortunate to recruit 18 health visitors who will receive training and then undertake screening of paternal mental health with fathers on their caseloads. We look forwards to having a better understanding of what the data informs us and then being able to share this knowledge and experience with others in the health visiting arena".
Rebecca Price RGN, BSc (Hons) RHV, PGCE, PGDip Systemic Psychotherapy
Practice Development Lead 0-19 years Public Health Nursing Service
City Health Care Partnership CIC