9th March 2018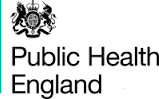 Public Health England (PHE) is advising parents to be aware of the signs and symptoms of scarlet fever following a substantial increase in reported cases across England in 2017 to 2018.
Scarlet fever is a very contagious, seasonal bacterial illness that mainly affects children and is not uncommon for this time of year.
The latest Health Protection Report showed 6,225 cases of scarlet fever had been reported since mid-September 2017, compared to 3,764 for the same period last season. There were 719 cases reported for the most recent week (22 to 28 January 2018).
Scarlet fever is usually a mild illness; PHE is advising parents to be on the lookout for scarlet fever symptoms, which include a sore throat, headache and fever with a characteristic fine, pinkish or red rash with a sandpapery feel. If signs of scarlet fever are suspected, it is important to contact your local GPor NHS 111. Early treatment with antibiotics is important and can help reduce the risk of complications such as pneumonia and the spread of the infection. Children or adults diagnosed with scarlet fever are advised to stay at home until at least 24 hours after the start of antibiotic treatment to avoid spreading the infection to others.
PHE is also urging GPs, paediatricians, and other health practitioners to be mindful when assessing patients and promptly notify local health protection teams of cases and outbreaks.
For further information for on scarlet fever visit the NHS Choices website.
Guidelines for the management of scarlet fever are also available from the PHE website.