12th May 2016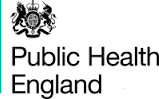 Public Health England (PHE) wants to increase the proportion of children ready to learn at 2 and ready for school at 5.
This new resource for health professionals and local authorities is about investing in early years services from pregnancy to age 2.  It focuses on giving every child the best start in life and specifically the crucial period from pregnancy to the age of two.
Dr Cheryll Adams said: " This is a very helpful review of what matters to ensuring the best outcomes for infants from pre-conception care to age 2.  I recommend that all health visitors read it and share it widely."
The earliest experiences, starting in the womb, shape a baby's brain development. During the first two years of life the brain displays a remarkable capacity to absorb information and adapt to its surroundings.
Investing in the early years can help to address health inequalities that disadvantage some from the very beginning of their lives.
See also: