7th April 2017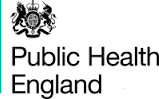 Short weekly update from the CEO of Public Health England (PHE), including:
PHE is training staff for the 3 laboratories established in Sierra Leone during the Ebola epidemic and will be handing over to the Ministry of Health and Sanitation in September. PHE will maintain a presence in Freetown for at least another year in order to quality assure the handover process.
Well North published its first progress report, supported by PHE. Well North is a community action programme focused on 10 communities in the north of England with persistent poor health outcomes. It brings together the statutory, voluntary and private sectors to strengthen the hand of local people in making decisions and finding new ways to help people achieve the things that really matter to them.
The publication of Improving Lives: helping workless families by DWP, which sets out their proposals to improve outcomes for the 1.8 million children growing up in workless families and facing multiple disadvantages.
The appointment of Professor Daniel Bausch as Director of the new UK Public Health Rapid Support Team, an HM Government-funded specialist team of health specialists run jointly by PHE and the London School of Hygiene and Tropical Medicine, who will be ready to deploy to tackle a health crisis anywhere in the world when needed.
Congratulations to Dr Justin Varney, PHE's National Lead for Adult Health and Wellbeing, who will be presented with the David Harvey Award for his contribution to addressing LGBT health issues for health professionals and patients by the Gay and Lesbian Association of Doctors and Dentists (GLADD).