31st March 2017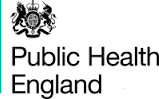 Short weekly update from the CEO of Public Health England (PHE), including:
publication of baseline data and guidelines for industry to remove 20% of sugar by 2020 in foods most popular with children as part of PHE's sugar reduction programme. The programme allows as much flexibility as possible for businesses, setting out the three approaches to sugar reduction: reformulation, making portions smaller or encouraging consumers to buy lower or no sugar products in their portfolio.
Obesity is the subject of this month's edition of Health Matters, and focuses on what can be done to improve the food environment so that the healthier choice becomes the default. Do share the infographics, slide set, case studies, video and blogs with colleagues.
Next Steps on the NHS Five Year Forward View, sets out what has been achieved so far by NHS England, PHE and national and local partners and outlines the work plan for the next two years.
encouraging that, for the first time, clear deadlines are being set for all parts of the health service to become tobacco free: in 2017/18 all mental health trusts will become smoke-free, expanding to all acute trusts the following year, leading to all NHS estates becoming smoke-free by 2019/20.
Launch of a new website, Doing the Right Thing, a joint initiative between the Richmond Group, which comprises 14 of the leading health and social care charities, PHE and the mental health charity Mind.