30th October 2017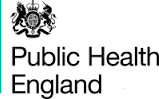 Short weekly update from the CEO of Public Health England (PHE), including:
the International Association of National Public Health Institutes (IANPHI) annual conference in Rome – IANPHI has over 100 national public health institutes and agencies in membership and this summer they undertook a peer review of PHE
PHE's English Surveillance Programme for Antimicrobial Utilisation and Resistance published its fourth annual report, explaining that between 2012 and 2016, antibiotic prescribing reduced by 5%, with a notable reduction in general practice of 13%.
PHE's annual TB report was published on Tuesday, showing that cases of tuberculosis in England are continuing to decline
new cancer data, the first of its kind in the world, was published which links stage of cancer diagnosis and treatment for individual patients. PHE and Cancer Research UK worked together to examine data from about half a million patients with 22 different cancer types.his data is the most comprehensive of its kind about treatment and survival patterns and reinforces the importance of early diagnosis and screening.
PHE contributed to the All Party Parliamentary Group for Arts, health and Wellbeing
The disability charity Scope has launched a new campaign called Work With Me.
NHS Providers, the representative body of hospitals and mental health services, published a report called Public Health: Everyone's Business, which includes 12 different viewpoints, all concerned with promoting prevention and early intervention.
Dr Andrew Furber will be joining PHE in January as their new Centre Director for Yorkshire and Humber.