24th November 2017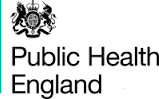 Short weekly update from the CEO of Public Health England (PHE), including:
publication of a peer review of PHE, in its 5th year, by the International Association of National Public Health Institutes (IANPHI) – an international benchmarking exercise
speaking at Food Matters Live, the premier annual event on food and drink – on progress against the Childhood Obesity Plan, particularly on sugar reduction
the celebration of 100 years of public health marketing, from the first wartime welfare campaign in 1917, through the ages post-war, the years spent in fear of AIDS and the more recent age of aspiration for better health for everyone. This historical and future perspective was curated into an exhibition, which you can find online.
PHE's marketing team won the communications category at the Civil Service Awards for their winter campaign Stay well this Winter.
London CCGs and boroughs have come together with PHE to develop a digital means for people with concerns about, for example, sleep and anxiety to get access to trustworthy information, peer support and where necessary, access to services. This programme is called Good Thinking.
last week seven local authority areas were selected to take part in a randomised controlled trial of Individual Placement and Support (IPS) for people dependent on drugs and/or alcohol in community treatment services. The objective is to test whether this intensive approach is an effective way to support those people who are dealing with long-term addiction issues into employment and back into productive lives.