22nd September 2017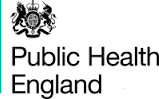 Short weekly update from the CEO of Public Health England (PHE), including:
Launch of Stoptober 2017 campaign – encouraging smokers to quit smoking for 28 days as they are then 5 times more likely to quit for good.
 Publication of the latest vaccination figures show that coverage for 1 dose of MMR at five years has for the first time reached the World Health Organisation target of 95%. We must continue to get the message across to parents that this is the best protection that they can obtain for their children against what remains life threatening conditions in many countries. Lest we forget, vaccination comes only second to clean water as the most effective public health intervention in the world.
 Know Your Number! Week the UK's biggest blood pressure testing and awareness event. Run by Blood Pressure UK and supported by PHE, this year's theme is Stop Stroke. High blood pressure is responsible for approximately 60% of strokes and the number of strokes among younger adults is increasing.
Chief nutritionist Dr Alison Tedstone separates fact from fiction in her latest blog – Clearing up confusion caused by flip-flopping diet news.
The number of cancers being diagnosed as an emergency presentation fell from 24% in 2006 to 20% in 2014 according to the 4th update of our Routes to Diagnosis project, a key part of England's efforts to improve cancer survival.
The It Starts with Me campaign, developed by the Terrence Higgins Trust and commissioned by PHE to cut new HIV infections, swept the board at the British Medical Association Patient Information Awards this week winning the resource of the year award and innovation category.