20th October 2017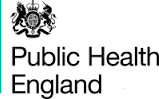 Short weekly update from the CEO of Public Health England (PHE), including:
PHE's annual accountability review with Steve Brine MP, Minister for Public Health and Primary Care – which covered a broad range of priorities, from local impact to national and international responsibilities.
Fourth annual North of England inequalities conference, Due North, for a day of powerful and optimistic conversations
Update on Duncan Selbie's visit programme around England
Publication of a new local authority public health dashboard, aimed at supporting local politicians and senior council officers in their decision making on a range of public health responsibilities. The areas covered include the best start in life, child obesity, drug and alcohol treatment, NHS Health Checks, sexual health services and tobacco control.
On Monday, PHE will be launching their first public information campaign on the safe and effective use of antibiotics, called Keep Antibiotics Working. This campaign was piloted to great effect in the North West of England and the learning from this has informed the national roll out.
 a new report from Swim England's Swimming and Health Commission, promoting the good swimming does and the opportunities it presents for all people, especially young people, to learn about what makes for success in life, including goal setting, coping with stress and social interaction.