5th September 2016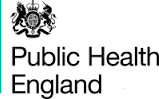 Short weekly update from the CEO of Public Health England (PHE), including:
Health Select Committee report into the public health system post 2013. Their inquiry looked at whether the reforms have achieved their aims, and whether, in their view, further improvements are necessary. The summary particularly is well worth a read.
The Lancet Oncology published a new paper co-authored by PHE and Cancer Research UK on 30-day mortality following chemotherapy for patients with breast and lung cancer – the first major report to use our world-leading systemic anti-cancer treatment data.
The introduction of a new vaccine for infants against rotavirus, one of the common causes of gastroenteritis among children.
Reminder of the PHE annual conference taking place on 13-14 September.