18th August 2017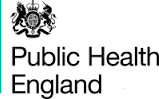 Short weekly update from the CEO of Public Health England (PHE), including:
PHE providing support in Freetown,Sierra Leone, to  the Sierra Leone Government as they come to terms with the loss and the aftermath of the landslide caused by severe flooding
one year since the Government launched the Childhood Obesity Plan.  The next phase of work begins – PHE has been asked by the Government to extend the focus to excess calorie consumption in children.
Physical activity guidelines for adults- including the World Health Organisation Draft Global Action Plan on Physical Activity, which PHE contributed to.
finalists for Finance for the Future Awards 2017 were announced this week – PHE has been shortlisted for the public and not for profit award.
PHE's annual conference takes place in four weeks time.