17th November 2017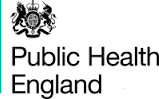 Short weekly update from the CEO of Public Health England (PHE), including:
The Supreme Court ruling unanimously in favour of the Scottish Government's intention to set a minimum unit price for the sale of alcohol, which when implemented will be a world first.
a ground-breaking devolution deal was signed by the Mayor of London, Secretary of State for Health Jeremy Hunt, London Councils, NHS England, Public Health England and wider health and care leaders – the London Devolution Memorandum of Understanding is the largest of its kind in England and localising decision-making to London will bring many benefits, as well as providing new opportunities to act early in preventing some of the city's biggest health challenges.
visits to Porton and Colindale, PHE's national science campuses for infectious diseases
Publication of two independent reviews, both commissioned by PHE, one reviewing PHE's data collections and the other  assessed PHE's readiness to make the most of digital thinking and technology
announcement of twelve successful projects supported by PHE's HIV Innovation Prevention Fund
PHE published two reports which highlight the progress made in England and on achieving the United Nations AIDS targets in London, declines in HIV diagnoses among men who have sex with men and increased HIV testing
launch of the latest version of Health Matters, PHE's monthly professional resource, this time focusing on preventing infections and reducing antimicrobial resistance.