16th January 2017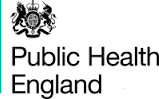 Short weekly update from the CEO of Public Health England (PHE), including:
publication of a joint response to the Mental Health Taskforce's Five Year Forward View for Mental Health – along with a comprehensive package of measures to improve mental health support in schools, workplaces and communities announced by the Prime Minister.
an update to the cross-government suicide prevention strategy was published alongside a number of new resources from PHE to help local decision makers improve support for those bereaved by suicide
publication of an updated Atlas of Variation in NHS Diagnostic Services in England
reviewing data to address variation in services at local CCG level
publication of a new resource for directors of public health, police and crime commissioners and other local leaders on addressing the sharp inequalities experienced by people who have been in prison or in police custody at some point in their life. Rebalancing Act aims to support collaborative work between criminal justice and health agencies and a much broader range of local partners.
the Local Government Association has drawn attention to the latest evaluation of the NHS Health Check.  This study suggests that the programme has prevented up to 8,400 heart attacks and strokes and that statins were 40% more likely to be prescribed to attendees compared with non-attendees.
Be Clear on Cancer campaign pilot began across the North West of England, funded by Cancer Research UK and aimed at increasing participation of 60–74 year olds in the NHS bowel cancer screening programme. Subject to the evaluation of the pilot, the campaign will be rolled out across England from next year.