12th April 2017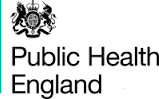 Short weekly update from the CEO of Public Health England (PHE), including:
the period of pre-election sensitivity comes into effect on Thursday 13 April and all organisations in receipt of public funds need to take great care during this time. And so the next Friday message will be on 5 May.
publication of PHE's annual business plan for 2017/18, which replicates the high level objectives set out in the remit letter that they have received from Ministers. This plan sets out where we will focus our efforts over the next year, from building the economic case for prevention, working to create a fairer society by addressing the health gap between the richest and the poorest and continuing to invest in and promote our world class science in the UK and around the world.
the plan speaks to the results of PHE's recent stakeholder survey, carried out by Ipsos MORI, which shows that their many stakeholders feel PHE is maturing as an organisation
the appointment of Sir Derek Myers by Ministers as Interim Chair of PHE's Advisory Board until a permanent appointment is made.
PHE has been working closely with the Early Intervention Foundation (EIF) – a member of the evidence-focused What Works network – to understand what works to improve children and young people's life chances and strengthen their resilience and capabilities as early as possible.