10th November 2017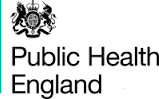 Short weekly update from the CEO of Public Health England (PHE), including:
this week NHS England Chief Executive Simon Stevens spoke about the need for further investment to keep the NHS improving, to meet increasing and changing demand and to remain the leading health service in the world – PHE has been intensely focusing on making the economic case for prevention, from their work on cardiovascular disease prevention to publishing a Health Economics Evidence Resource and several return-on-investment tools.
a community public involvement event in Gloucester, involving six local councils,  the local and national NHS and over 100 voluntary and third sector organisations. The message that rang clear throughout the day was how important and valuable small, locally based voluntary and third sector organisations are and how much they support the people they reach, which is often the most vulnerable.
the publication of drug and alcohol treatment figures for 2016, showing that services are performing well and largely meeting the needs of those with drug misuse problems. The return on investment for people in treatment is substantial and on drugs alone, for every £1 invested on treatment there is a £2.50 benefit to society.
PHE's Genomic Services and Development Unit, which started generating whole genome sequences for bacteria and viruses and have now registered over 100,000, has been offered accreditation by the United Kingdom Accreditation Service (UKAS), one of the first UK laboratories to achieve this for whole genome sequencing of bacteria and viruses.